Post by joshdoingthings on Apr 15, 2023 19:24:04 GMT 1
Hello! I have been wanting to do something in this forum (that I won't get bored of in a week) for a while and I believe this could be it. This doesn't really use any games, but it's also not wrestling so I figured this was the best place to put it.
Essentially, if you don't know what robot combat is, it's a sport/form of entertainment where teams build robots. Then, they put them into an arena, and then fight them. You probably know it from Battlebots, but I have preferred Robot Wars all my life (totally not because I'm British)
Over time, many interesting "what-if?"s have come up, and I intend to go through, and show what I think would happen if things were just a bit different.
Without further adieu: let's begin!
Robot Wars Series 7, What if Typhoon 2 was flipped before Colossus?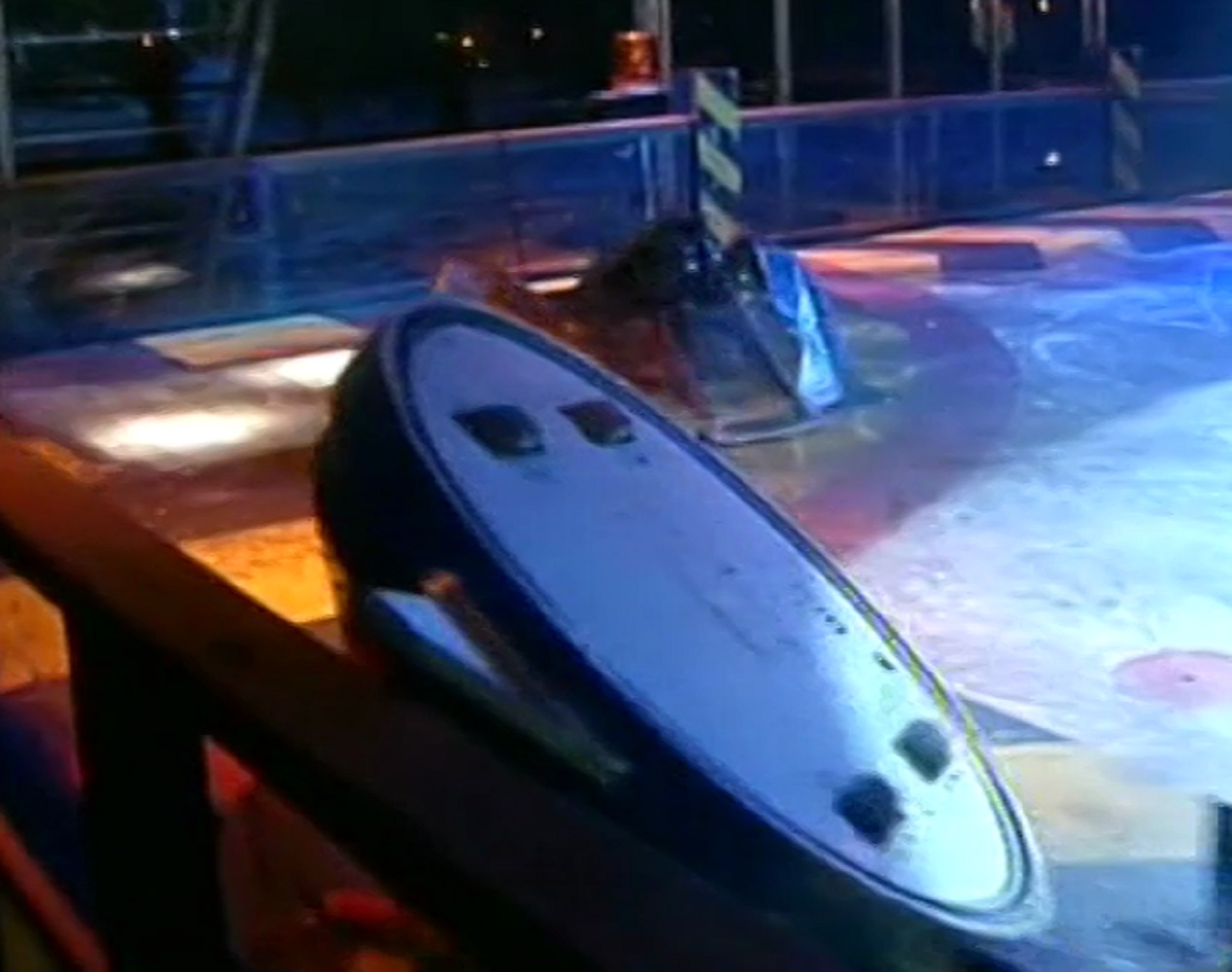 Typhoon 2 is a shell spinner, that was flipped over in Heat O of Robot Wars Series 7. Being unable to self-fight, it was only able to go through because U.R.O died and Colossus was flipped before Typhoon 2, meaning they were counted out first. This wouldn't be very noteworthy, if
they didn't go on to win the whole series.
In this scenario, Colossus would replace Typhoon 2.
Round 2: Colossus


vs Hammerhead 2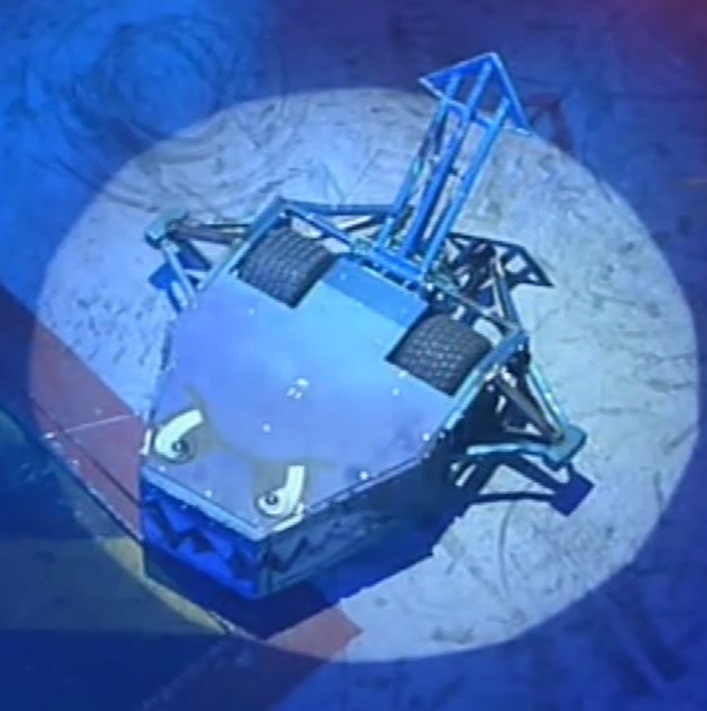 Colossus proved itself to be unreliable in series 7, it's flipper flat out not working is what caused it to get eliminated in the first place. Even if it did, it being able to self right would be debatable as shown in Series 6. Hammerhead proved to not have the best driving, but it was rather fast and showed good potency in Dutch Robot Wars Series 2 (although they only got one flip in across 4 fights). It is also invertible, so I see Hammerhead 2 beating Colossus.

Heat Final: Hammerhead 2 Vs Iron Awe 2.1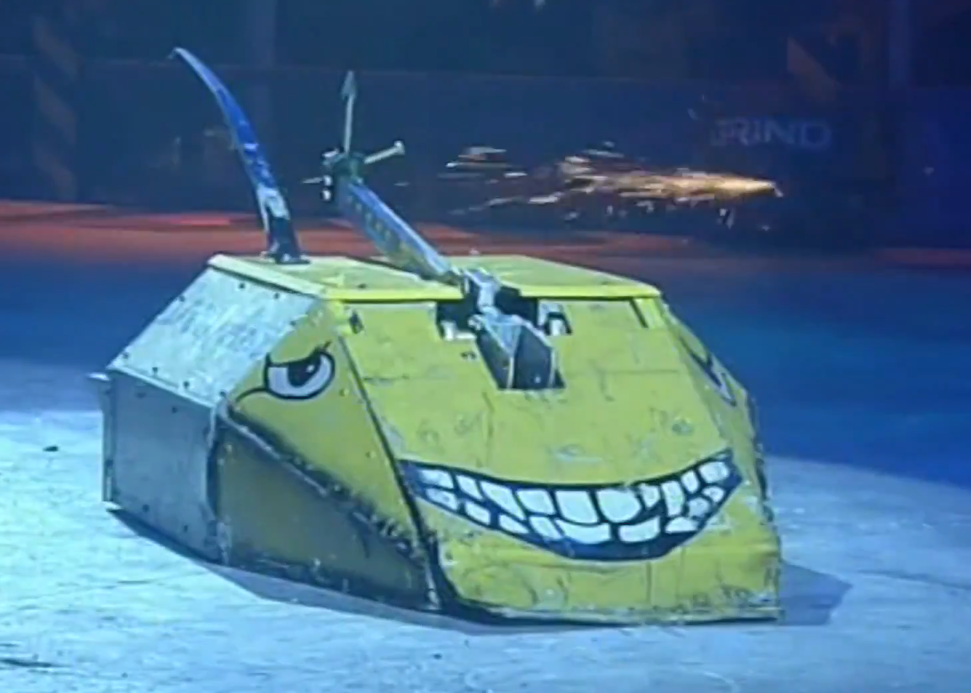 I see no world in which Hammerhead 2 wins this. Iron Awe had already proven that they could easily flip Hammerhead, which can't do much of anything when upside down, so Iron Awe 2.1 makes it to the semi-finals

Semi Final Round 1: Iron Awe 2.1 vs Thermidor 2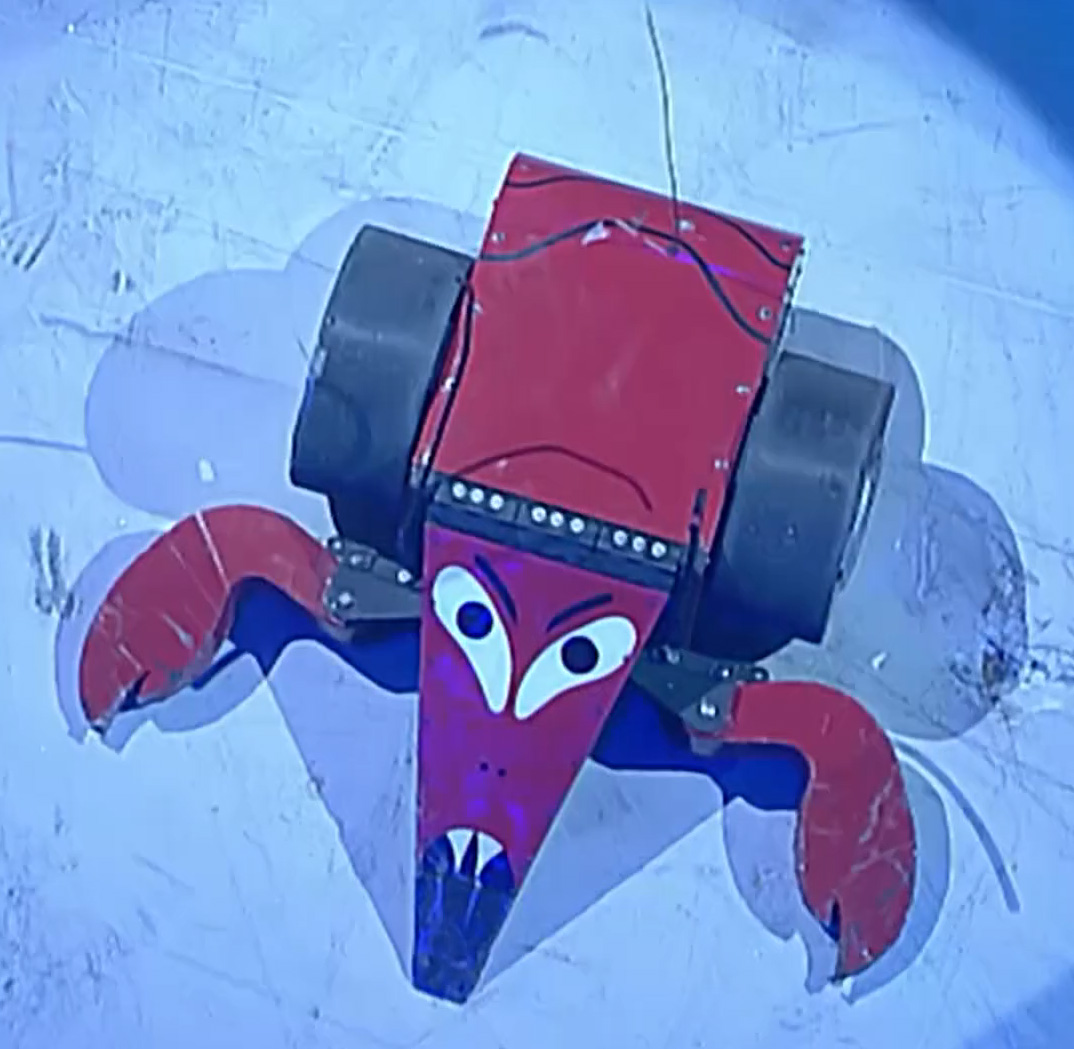 While Thermidor 2's flipper is extremely powerful, this robot constantly proves time and time again that it is unreliable. Their heat was essentially a freebie, they had little to no competition throughout. Iron Awe has already proven it can flip robots out of the arena (Bigger Brother, who were expected to win the heat going in), and I believe it will get Thermidor out of the arena, or flip it enough that something important breaks, and it stops working. Iron Awe 2.1 go through

Semi Final Round 2: Iron Awe 2.1 vs Atomic


Atomic is powerful. Very, very powerful. Essentially, if it gets under you (which it very easily can) there was a 4/7 chance you'd go out of the arena in Series 7. I will say, they eventually lost against Typhoon 2 because their flipper failed to work when self-righting, so this could mean Iron Awe needs only one good flip to beat Atomic. However, this didn't occur when it was flipped by M2 in the previous round, and Iron Awe 2.1 seems like a perfect shape for Atomic to get to the side of, and control the fight, eventually flipping them out of the arena to send Atomic to the Grand Finals

Grand Final Eliminator: Atomic Vs X-Terminator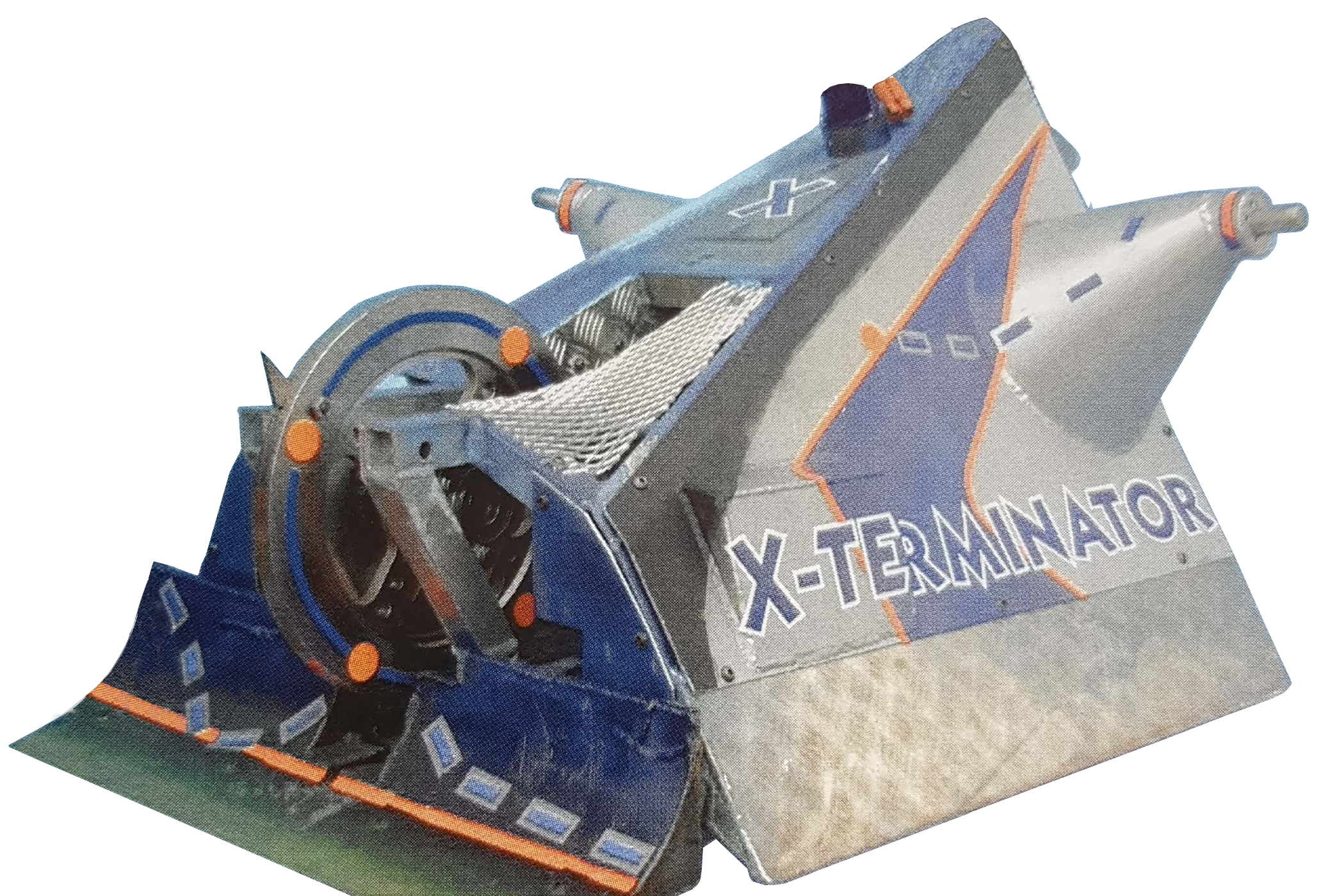 X-Terminator in this series was brilliant. It dominated every fight it was in except for its heat final, against Tsunami. This fight is important, because X-Terminator was flipped, and its srimech failed to work. It was only to get back on its wheels because Tsunami flipped it back onto its wheels. However, Atomic appeared to have a higher ground clearance, meaning it could very easily be susceptible to its spinner. In the end, I believe Atomic would be able to flip X-Terminator over, and I doubt they'd make the same mistake as Tsunami when a chance at winning the series is on the line.

Grand Final: Atomic vs Storm 2



Going into this, Storm 2 has the speed, presumably the ground clearance, and control to batter Atomic around the arena. Storm 2's loss was heavily controversial, as it was dominating its fight with Typhoon 2, only receiving some damage from a hit by Typhoon 2 at the end which swayed the judges (who were potentially biased due to it just being a box with a wedge, which they were trying to discourage) into voting for its opponent. Here, Atomic can't do any damage, and I'm willing to bet it will struggle to get any meaningful attacks on the invertible Storm 2, so I believe that Storm 2 would win Series 7 of Robot Wars if Typhoon 2 was flipped before Colossus.